---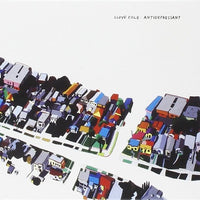 Antidepressant,
 originally released in 2006, is Lloyd Cole's follow-up album to the critically acclaimed 
Music In A Foreign Language
. It is a vivid album, recorded entirely by Cole himself, yet sounding like the production of a full band – a drastic change from the stripped-down sound of 
Music In A Foreign Language
. Above all reigns Cole's characteristic voice with his distinguished lyricism, ranging from the heartfelt to the sarcastic, which established him as one of the most articulate songwriters of the post-punk era. From the upbeat Bluesrock of the title track to the Country-esque "Travelling Light", 
Antidepressant i
s a confident album with an impressive range.