---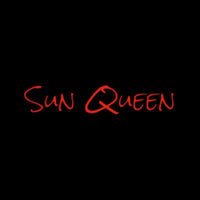 Two Track orange Vinyl 10". Gerry Cinnamon's music crosses generations in a way that only a handful of wordsmiths can - relatable, relevant and a true story teller. Unmatched in his ability to operate outside of the mainstream, Gerry, while choosing to remain unsigned, has become a cult hero and force to be reckoned with since self-releasing his debut album Erratic Cinematic, which recently rocketed back to the top of the UK Album Charts; hitting the Top 20, at number 17, following massive performances at Glastonbury and TRNSMT Festival.
His anthemic tracks, laced with social commentary have captured the imagination of audiences across the UK and beyond. The inimitable live shows are infamous for their wild atmosphere and special sing along moments. Using loop pedal harmonies and pounding kick drums, Gerry makes a habit of whipping the audience into a frenzy which sees them leaving on a high and wanting more.
In an age of information overload, it's clear Gerry Cinnamon cuts through the noise. No longer is the intermediary power with the label or the media. It is between the artist and the people. Gerry is perhaps the best example of that. He is more than an artist but a phenomenon, paving the way for the next generation of DIY pioneers. And the best part is he's just getting started.