---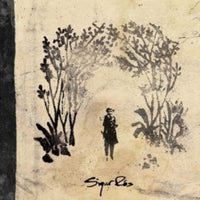 Sigur Rós reissue Takk on their own label Krunk. Their award winning highly lauded 4th studio album features the singles and fan favourites Glósóli, Hoppípolla and Sæglópur. Takk has been out of print for over a decade in the UK and is sold out world-wide. The record went Platinum in the UK and gold in the US.
Takk was the one where they finally got happy, albeit in their own inimitable and deeply inscrutable, north Atlantic way. This is the record that gave the world Hoppípolla, a song which cemented Sigur Rós's reputation for being the go-to band for anyone wanting a sense of wonderful possibility in their film/TV show. The record also harboured moments of definitive Sigur Rós drama in singles Glósóli and Sæglópur, and high beauty in Sé Lest and Svo Hljótt.
Takk which means "thank you" in the band's native Icelandic - quickly became the band's biggest selling album around the world, fuelled by Hoppípolla's usage in the BBC's Planet Earth nature series. Sung in a mixture of Icelandic and the wordless Hopelandic, Takk was recorded by the band with producer Ken Thomas in 2005 at their Sundlaugin studio in the Icelandic countryside.
The vinyl record comes packaged on 2 x 12-inch, plus 1 x one-sided etched 10-inch single. The album artwork is the original debossed and die-cut sleeve, with printed inner bags, all done to the band's exacting specifications and pressed on heavy weight vinyl.