---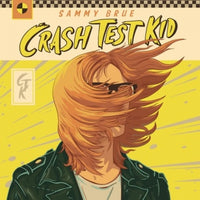 Since writing his first song at the age of 11, Brue has released three homespun EPs, his New West full-length debut, 
I Am Nice
and a 2018 EP, 
Down with Desperation
. In the process, the Ogden, Utah native has been hailed as an "Americana prodigy" by Rolling Stone and one of the "teenagers shaping pop" by The New Yorker. But these myriad accomplishments may have just been the setup for what is arguably his finest work to date, 
Crash Test Kid
. Brue has always been an artist seemingly wise beyond his years, but on 
Crash Test Kid
 he often gets at the heart of a matter or melody with just a simple but insightful turn of phrase or cleverly-picked guitar.